new additions

first time in Cyprus
Organic & Holistic Supplements

Phytonutrients, Antioxidants & Carotenoinds have a huge impact on health
Our Mission?
To see more and more pets being healthy and not suffering from numerous diseases like cancer, diabetes, obesity, digestive disorders and many more.  
Can you picture it? Our pets don't even smoke or drink alcohol. Actually, it's the opposite; they drink clean fresh water, walk every day and eat healthy food.
In fact, how healthy is that food? Is it really healthy? Is it normal for my dog to be eating the same type of food for years?   
These are the questions which have inspired us to educate ourselves which led to the operation of the first Organic & Healthy Pet Store in Cyprus in 2017. Our mission is to promote a healthy lifestyle that focuses on biologically appropriate species diet, following scientists, holistic vets and pet nutritionists around the world!
learn more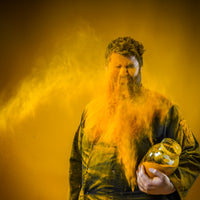 "Explore the holistic lifestyle for pets"
in our collection list you can discover natural worry free products that support your pet overall health!
Testimonials
Angelos and Gregoris are both so knowledgeable and passionate about what they do. They are both always friendly and helpful, never pushy. You can tell how much they care. It makes me so happy to see health-oriented businesses like these thrive! Their organic treats are made locally in Cyprus, they have wonderful accessories from Greece, various health supplements, grooming supplies and a great selection of B.A.R.F. Once you step away from commercially produced junk food you will never go back. Frida is much healthier and happier now.

Kay Kay
What an amazing experience!! For those of you who want the very best in nutrition for your fur babies, this IS the place to go! I had a few questions about my dog's rare and chronic condition and Dog Chef answered them with as much information as he could find. A few days later he sent me more information, which means he kept searching on my behalf!! I can't say enough great things about their approach and their diligence to provide the best quality, all natural products with all the benefits for our dogs!

Antigoni
I can highly recommend this shop. They have great products, natural dog food and supplements, the guys have lots of knowledge and they will go above and beyond to help you find what you need for your dog. I first met these guys when my dog had just been diagnosed with aggressive cancer, and I was a heartbroken crying mess. They were so kind and caring, and explained to me what food and supplements I should give my dog. They are not pushy at all, I never felt that they were just after my money or trying to sell a miracle for my dog. They are just genuinely caring and helpful. Both my dogs are now eating raw food and they really like it. Raw food without grains is dogs natural diet. Highly recommended!

Carolina
Highly recommended !"Organic Dog Chef -fisimono" are the kind of people that they genuinely care for pets and they really know their ingredients! I trusted them because i understood how much they know about organic food,high grade pure ingredients , super foods and many more! My dog cookie is 10 years old and he started a new life with their organic Barf Foods Nutrition.He is more alive and happy now!No bad breath,his coat is shiny and super soft and he also lost some weight!Thanks you guys.

Elene T
The best!! I've tried numerous BARF shops in CY and this place is by far the best.Honest guy who is willing to take time out and help you with any questions you have..Products are amazing you can really tell the difference in the quality of food they sell here compared to other so called 'BARF' shops..Will never go anywhere else now..If you love your dog and want to give him the best then this is the place to come!

Chris Socrates
Location
Find us in the following cities:
Limassol: Georgiou Griva Digeni Street 89A 3101, 25101919
Larnaca: Faneromenis Aveune 147 6031, 24103500